Did you know having potted plants in your house is not only aesthetically pleasing but also helps purify your air? Some of you might be thinking, but I don't have a green thumb! I can't keep a plant alive, I can't even keep a pet chicken!
Don't worry, plants come in all varieties, from completely low maintenance e.g. Succulents,(seriously guys, it's really hard to kill one, it can go for 2 weeks without water) to high maintenance ones like orchids they may be majestic and beautiful, but we can all agree we were not all blessed with the patience and grace that they require. (Images: via gardenersadvice.info, via bestjobaroundtheworld.com)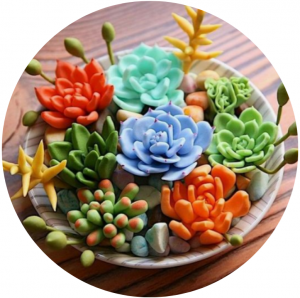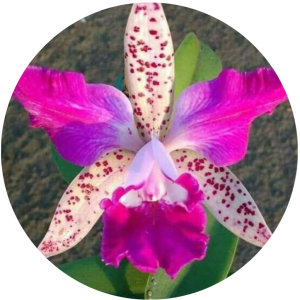 Types of plants
If you are considering adding plants into your living space, here are some types that are quite low maintenance and look wonderful. If you are also wondering, what if I move houses, how will I move my plants?! Well, rest assured, Kejamove are the expert movers that will move all your precious plants with the utmost care and gentleness.
THE BOSTON FERN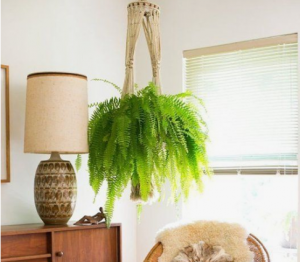 This beautiful fern that looks like a natural chandelier adds a wonderful 1920's Hollywood aesthetic your home while also adding tonnes of oxygen into your living space. Hello, Great Gatsby here we come! (Image: via  Gregory & Jennie's Relaxed Hippie Bungalow (Image credit: Monica Wang)
BAMBOO PALM
There is nothing better than feeling the cool ocean breeze brush up on your face on a hot day. Sadly, we don't all live at the coast, so why not bring some coastal island vibes into your living space with this palm plant. ( Image: via fast-growing-trees)
PEACE LILY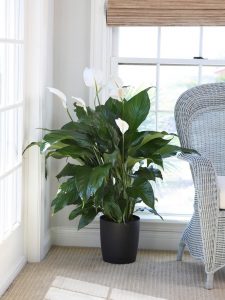 Are your in-laws coming to visit soon? You never have to fret when you have this beauty in the house. One look at it and everyone will be calm. It melts away all that tense energy, and as a bonus, the plant produces beautiful flowers at the top for all to admire! (Image: via hgtv.com)