Are you planning to move your home or office within Kenya or overseas? Picking the perfect moving company is crucial. It's essential to have a reliable and skillful team to ensure a smooth, stress-free relocation. With numerous moving companies in Kenya, why should you choose KejaMove for packing and moving services in cities like Nairobi? Why are we known as the best moving service in Kenya?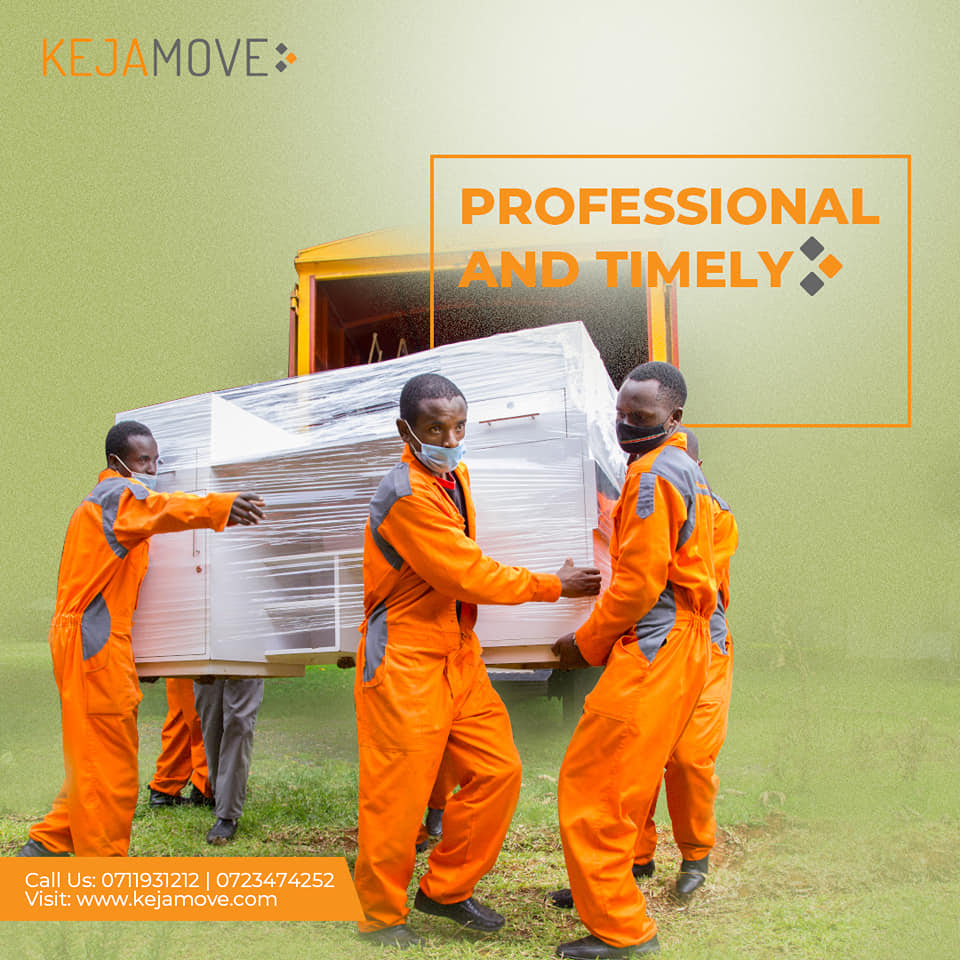 In this engaging blog post, we reveal the qualities that make KejaMove a frontrunner among best moving companies in Kenya. See how our 9+ years of experience, coupled with our dedication to affordable pricing, superb care, and outstanding customer support makes us the preferred choice for residential and commercial relocation services in Kenya and beyond. Instead of boasting about our achievements – experience them firsthand! Explore why our 5-star reviews receive so much praise online and request a quote to make your upcoming move hassle-free.
Unrivalled Experience Among Kenyan Moving Companies.
Boasting nearly a decade in business, KejaMove shines as one of the oldest and most seasoned best moving companies in Kenya. Our expert team has successfully managed hundreds of local, long-distance, and international moves over the years. This unmatched experience ensures top-notch proficiency in handling every type of move.
Whether you need movers and packers in Nairobi, Mombasa, Nakuru, or other cities, KejaMove has the experienced staff and resources for efficient relocation. For corporate moves in Kenya, KejaMove guarantees a smooth transition with zero disruption to business operations. Their extensive know-how ensures you can trust your move is in the best possible hands.
Exceptional Care and Safety Standards
KejaMove sets itself apart with rigorous protocols for safely transporting your valuables. Our movers are well-trained in secure packing techniques to protect your items from harm while using premium boxes and safety materials.
During transportation, your belongings are safeguarded in KejaMove's specialized trucks with GPS tracking. Our drivers undergo thorough safety checks. With KejaMove's meticulous care, you can be confident that your precious items and furniture will arrive intact at their destination. No more concerns about lost or damaged items like with some low-cost movers in Kenya.
Effortless Door-to-Door Services
KejaMove is a one-stop-shop for comprehensive moving services in Nairobi. From obtaining quotes to packing, storage, long-distance transport, and unpacking – our streamlined process takes the stress out of moving. Simply visit our website, request a quote, and let us do the rest.
Our all-inclusive services mean you aren't left scrambling to coordinate various vendors. No more managing separate companies for packing, truck rental, storage units and more. KejaMove will:
– Provide initial surveys & quotes
– Provide quality packing materials
– Carefully pack every possession with utmost care.
– Store items securely if needed
– Safely transport locally or long-distance
– Unload and unpack at your new home/office
– Assemble furniture and arrange rooms
– Remove all used boxes and waste after.
For our corporate clients, we arrange IT setup and any necessary office disassembly/reassembly. Sit back and relax as KejaMove diligently handles your entire move from start to finish.
Attentive Support Throughout Your Move
At KejaMove, exceptional customer service is our top priority. Our moving specialists will answer your questions promptly, provide status updates during transit, adjust to last-minute needs – they are available before, during and after the move to ensure your complete satisfaction.
Many companies lack proper communication once they have your business, transparent communication and responsiveness makes KejaMove stand out. Our attention to each client's unique needs allows us to provide customizable moving services Kenyans can trust.
Affordable Pricing – No Hidden Charges
Finding affordable movers in Kenya has its challenges – opaque estimates, hidden fees, and price gouging tactics by dubious companies. At KejaMove we simplify the process with guaranteed fair, transparent pricing.
After assessing your moving needs, we will provide a comprehensive quote outlining all costs upfront – no surprise charges. Our prices are competitive without sacrificing quality service and care. Review our affordable rates today.
For corporate clients, we create custom packages with pricing suited for each company's office size, tech requirements and other needs. Compare KejaMove's moving quotes Nairobi to find an affordable option that fits your budget.
The Ideal Choice for Moving in Nairobi and Beyond
Whether you're moving to a Nairobi apartment or a home in rural Kisumu, KejaMove has you covered. Our combination of extensive moving expertise, customer-focused care and seamless support makes us your ideal partner for residential and office relocation services Kenya wide.
Don't trust just any movers and packers in Kenya. For an affordable, seamless moving experience you can feel good about, choose the company committed to effective communication, safety and keeping your needs first – KejaMove. Reach out to our team today to get started planning your upcoming move!