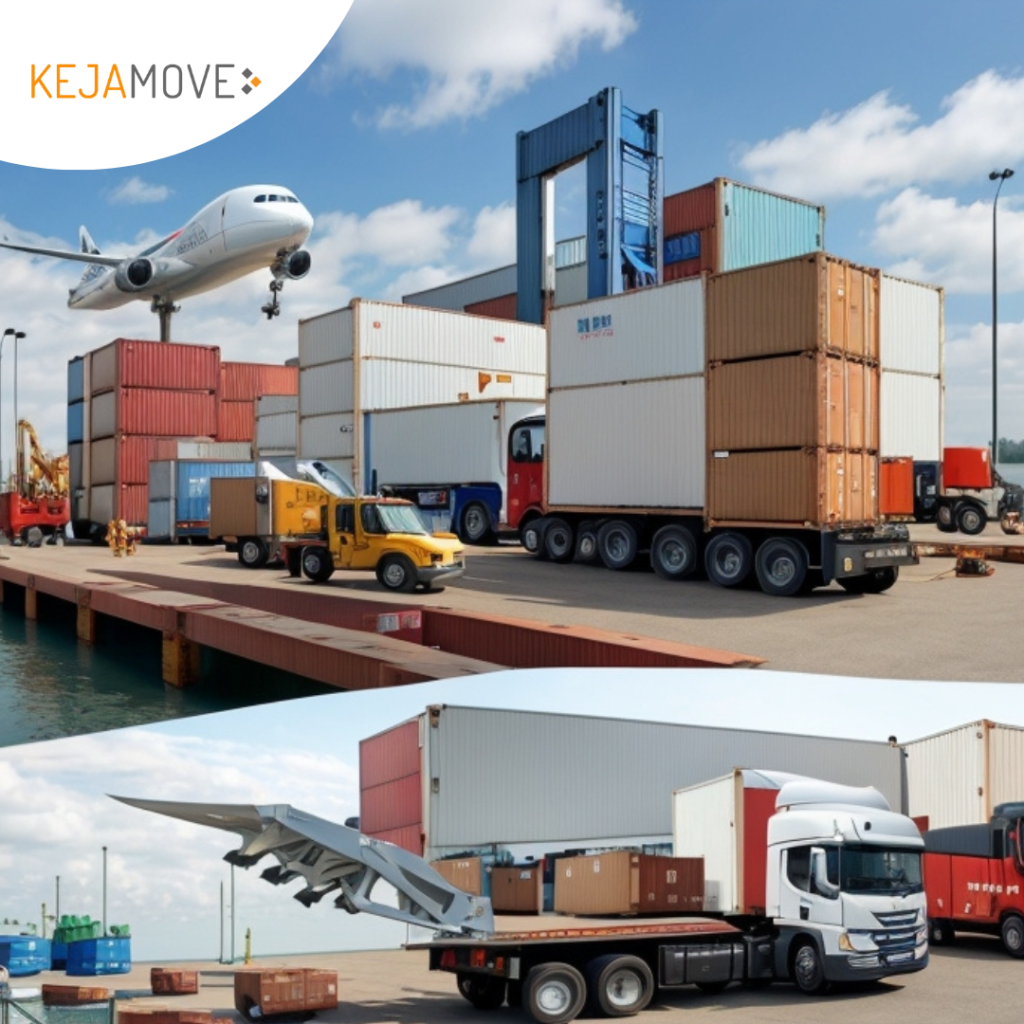 Relocating abroad comes with unique challenges – from navigating customs regulations to finding trusted movers who can safely transport your belongings overseas. With so many moving companies in Kenya, how do you identify the best international movers in Kenya to entrust with your valuable possessions?
This guide will walk you through the key factors to consider when researching international movers in Kenya, along with an overview of KejaMove – a renowned industry leader providing exceptional end-to-end international moving services.
Why Choosing the Right Mover Matters for International Relocation
When searching for "movers near me" for an upcoming international move, you need more than just a company with trucks who can show up on time. International relocation requires expertise in specialised areas including:
Safely packing, loading and shipping household goods overseas
Managing customs clearance processes in your destination country
Securing appropriate transit insurance coverage
Tracking shipments and coordinating timely delivery
Provide temporary storage solutions if needed
Trusting your belongings and the logistics of an international move to inexperienced or unreliable movers could lead to damages, shipping delays, rejected customs entries and other headaches. Taking the time to find an established, reputable international mover is an investment that provides crucial peace of mind.
Top Factors to Evaluate When Choosing International Movers in Kenya
So what should you look for when evaluating moving companies in Kenya for an international relocation? Here are the key capabilities and characteristics that the best international movers like Kejamove should have:
Licensed and Accredited – Only consider companies with full licensure and accreditations required for international/overseas moves. These validate they meet industry standards.
Experience with International Logistics – Look for established companies specializing in international moves with extensive experience navigating those complex logistics.
Services for Entire Moving Process – Choose a mover that can handle your packing, storage, shipping, customs clearance, delivery abroad, unpacking and more for true door-to-door service.
Strong Reputation – Check our reviews, reputation in the Kenyan moving industry, references from past international clients. A long track record of success is ideal.
Customs Expertise – They should employ dedicated experts to handle customs clearance processes in your destination country smoothly and efficiently.
Insurance Coverage – Make sure they offer full transit insurance on your belongings. Review policy details carefully.
Tracking/Communication – Look for state-of-the-art tracking during transit and frequent communication.
Storage Capabilities – In case you need storage of your belongings after packing and prior to shipping, look for movers with secure storage facilities.
Taking the time to thoroughly vet international moving companies in Kenya ensures that you are selecting a partner that is capable of handling your move smoothly from start to finish.
What Sets KejaMove Apart From Other International Movers
As a trusted leader and top choice for international moving and storage services from Kenya for more than 9 years, KejaMove stands out as a leader in the moving industry.
The following are some of our key capabilities and advantages as an international mover based in Nairobi:
Hundreds of successful international moves completed worldwide.
Licensed, bonded and accredited for local & overseas moves.
Custom-designed packaging to protect treasures during transit.
Detailed pre-move consultation to understand your needs.
End-to-end packing, wrapping, and loading services.
Careful storage is available in secure, monitored facilities.
Trucks & equipment customized for international transit.
Direct door-to-door shipping to destinations globally.
Real-time GPS tracking throughout the transit.
Dedicated customs clearance experts for arrival formalities.
Insurance coverage for full replacement value of belongings.
White glove delivery and unpacking at your new home abroad.
Furthermore, KejaMove sets itself apart from other moving companies by providing exceptional customer service, clear communication, and responsiveness. A number of satisfied international moving clients rave about the company's friendly, hardworking movers.
As a leader in international moving, KejaMove has the capabilities, experience, and reputation clients can count on to provide total peace of mind. Depending on your needs, they can handle every detail, so you can concentrate on the beginning of your new life abroad.
Moving internationally? Here are some tips to make the process easier
To ensure your upcoming international move go smoothly, here are a few tips:
KejaMove offers international moving quotes several months in advance.
The movers recommend that you reduce your belongings significantly if you are moving internationally.
Request a pre-move survey from the mover to get an accurate estimate.
Discuss any items that need special handling, such as pianos, art, antiques.
Confirm your destination country's customs regulations and document requirements.
Consider shipping a portion via air to have essential items ready for your new home.
Protect your belongings by purchasing comprehensive transit insurance.
Your international move can be fully stress-free when you choose KejaMove, a reputable international mover and plan your details in advance.
Are you ready for your upcoming international move?
International moving can be challenging, but finding the right mover makes the process seamless. As Kenya's premier international moving company, KejaMove can handle every step of your upcoming overseas move with expertise, experience, and reputation.
Contact KejaMove today to learn more and request a custom quote for your international relocation. Our team of specialists is ready to help you plan and coordinate a stress-free moving experience.